In the "WHERE" module you can find a brief presentation on Dual Career 1) in EMPATIA countries: France, Ireland, Italy, Portugal and Slovenia, as well as 2) the EU Guidelines on Dual Career from: Bulgaria, Great Britain, Greece, Hungary, Italia, Romania, Slovakia and Slovenia with EU suggested EU Minimum quality services, 3) National Dual Career Guidelines in Sweden and in Switzerland, 4) some other important Dual Career documents like EU studies,  different official documents & suggested further reading.
I. Dual Career in EMPATIA countries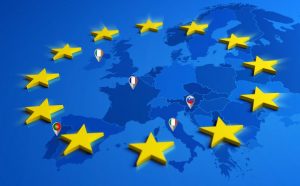 France
In France, an integrated approach to Dual Career is in place. The French Ministry of Health and Sport established the Institut National du Sport, de l'Expertise et de la Performance (INSEP), and 17 regional education and training centers and three national sport academies (i.e., National Sport Network), with the aim of contributing to the development of elite athletes by facilitating the completion of their education and their integration in the labor-market (www.insep.fr). Furthermore, INSEP provides Vocational Education and Training (VET) courses to elite sport staff and managers.
National sport federations provide the Ministry of Health and Sport with a list of outstanding athletes aged 15 years and above to validate their eligibility as elite athletes. To note, at the 2012 London Olympic Games INSEP student-athletes won 56% of the national medals.
Leading the National Sport Network, INSEP establishes relations and agreements with school/academic institutions for the implementation of dual career programs and the involvement of specialized staff (e.g., tutors) to support individualized Dual Career programs for student-athletes, including e-learning.
INSEP supports research focused on Dual Career (e.g., career transition, Dual Career management) and monitors the academic path of student-athletes involved in a dual career program. Moreover, INSEP is a partner of the EAS network and participates in several EU-funded projects on Dual Career.
To facilitate the transition of elite athletes in the labor market, every year the Employment Department of INSEP organizes dedicated forums and workshops in cooperation with specialized companies. In particular, elite athletes have the opportunity of individualized job contracts through the "Convention d'insertion professionnelle" with the Ministry of Sport and French companies (Capranica and Guidotti, 2016).
Ireland
In Ireland, all third level institutions have their own individual governance and policy structures. The vast majority of these institutions will have Sports Scholarships and either a formal or informal Dual Career support policy. The University of Limerick (partner of EMPATIA project) have adopted a formal Dual Career policy for High Performance Athletes to support Scholarship recipients and professional athletes who are students of the University.
Each individual University and Third level college has their own Sports Scholarship Programmes and Dual Career Policy (see link). Visit each University's website to find out more. Links to all of the Irish Third level Institutions can be found at link.
On a national level, Sport Ireland Institute (SII) provide "Life Skills" supports to elite athletes which include dual career counselling, learning options, career planning, mentoring and support during career transitions (link). SII plans to introduce a Dual Career Policy accreditation process for third level institutions in the Paris Olympic cycle. In effect, this will create a standard of care for each individual policy that is introduced locally.
The National Sports Policy 2018 – 2027 calls for greater coherence between Sports Scholarship programs and National Sports funding programs and indicates that the national High Performance Strategy to 2028 will specifically address the issue of dual careers.
"The strategy will review how best to address any challenges, including resourcing, in the context of high performance athletes who are  also in secondary or third level education. In this respect, the welfare of athletes who pursue their sports, sometimes to the detriment of their education and long-term careers, is a matter that is important to Government and to Sport Ireland."
This strategy will shortly be published on the Sport Ireland website but the aim is to support the welfare of the athlete and to particularly ensure consistency in how Dual Careers are supported in Irish Third Level education. The strategy also proposes more formal links between National Governing Bodies of Sport, Sport Ireland and Universities and Colleges in Ireland to provide the best educational and sporting supports to athletes as well as to enhance research and innovation in the sector.
The University of Limerick cooperates with the Sport Ireland Institute, which is responsible for High Performance Sport and the support of performance athletes in Ireland. Recently, the University of Limerick coordinated in collaboration with the University of Rome Foro Italico the work of 73 researchers involved in the WP Determinants of Physical activity of the European project DEDIPAC. Information about the University of Limerick Sports Scholarship Programs can be found at link.
Italy
Despite the Dual Career policy in Italy lacking comprehensive interventions coordinated at national level, a number of sport-specific and education-specific agreements are in place at local and regional levels.
In 2013, an agreement between the Italian Ministry of Education and the National Olympic Committee established the Licei ad Indirizzo Sportivo (i.e., sports high schools), which aims to enhance the sports culture at high school level (DPR n.52, www.gazzettaufficiale.it). However, no specific Dual Career is established and student-athletes have to individually negotiate a flexible path in relation to their sport needs.
At university level, few institutions provide academic flexibility for student-athletes https://www.unisport-italia.it/dual-career/ and established agreements with specific national sports federations (i.e., fencing, rowing, triathlon, track and field) to support their student-athletes. In general, universities apply different eligibility criteria for dual career services and also very few offer scholarships for student-athletes (Guidotti et al., 2014).
At an employment level, the Italian Army recruits elite athletes competing at international and national levels through a public competition. Therefore, army-athletes have the opportunity to combine elite sport with a military career. Furthermore, the CONI Servizi SpA and National Sports Federations guarantee flexibility and a 45-day athletic leave to its employee-athlete members of National Teams to prepare for and to compete in athletic events (CONI Servizi SpA, 2010). Finally, CONI, in partnership with Adecco, provides resources and training to former elite athletes when entering the labour market through the Athlete Career Programme (www.adecco.it).
At present, no monitoring system is available to evaluate the efficacy of the Dual Career of Italian student-athletes (Capranica and Guidotti, 2016).
Portugal
Sport is inseparable from education, both physical and intellectual, as it enables the achievement and exchange of skills of leadership, that may be addressed in classrooms but must be consolidated through an experience acquired on sport grounds. 
From the added experience in Portugal, student's athletes can face different profiles:  
Students and high-performance athletes:

Students that combine their academic path with a sport's high performance (national team in Continental, World and/or Olympic and Paralympic competition). Those students have daily training sessions and regular competitions. They also have a regular monitoring in areas as sports periodization, performance analysis, health monitoring and other recovery needs.

 

Students athletes and sport regular competition:

Students athletes that have regular training sessions and participate at regular competitive calendar.

 
Both profiles fit student-athletes that are full-time students and athletes at the same time.  
The aim to succeed at the highest level of sport demands intensive training and competitions, sometimes abroad, which can be difficult to cope with the challenges and restrictions in the educational system. Nowadays the labor market is very competitive and student's athletes don't want to lose time to assure their position on the labor market. Most of them aspire a different professional career after the sport career. Not only high levels of motivation, commitment, resilience and responsibility from the athlete are enough.  
A high level of performance is required for both sides, athletic and educational, essential because they need to be excellent athletes and good students at the same time to assure their professional future. This pressure can become overbearing enough to look for solutions that provide to them the levels of focus needed to perform better. 
This pressure can create grounds for conducts that can endanger their health and personal integrity, sexual harassment, doping stress, wellness, self-medication. It's on that context these dangers can grow.  
Another point that must be taken in account is related to the fact that most of those student-athletes move themselves from their home for new cities during their academic period. It can mean also more instability for them. 
In Portugal, at university level, it is usual to have an internal policies and procedures for students' athletes, recognizing the rights such as priority in choosing classes timetables, dates for exams according to their training or competition schedule. These regulations were the first stepping-stone for a National Law for student's athletes with the same goal. The University of Coimbra (partner of EMPATIA project) was also innovative in creating agreements with National Federations that aimed to have their top athletes studying and training, using it´s sports facilities, dormitories, areas of knowledge and research (quite important for training control and monitorization) and administrative tolls for a soft procedure for all internal situations that may harmonize the issues between the academic and sport dimensions.
Portuguese governmental bodies believe that this kind of measures are essential to promote equal opportunities and better prepare students athletes to combine academic path with sport path.
Slovenia
The area of Dual Career in Slovenia is vastly under researched, especially in the higher education field, whereas the situation is somewhat better at the primary and secondary education level. Still there are some efforts being made, which will be outlined below. Some efforts regarding better inclusion of athletes after end of the sport career have been made, such as Dual Career Program, which proposes a comprehensive approach to athlete's development through specific sport tutors/ guides of athletes' developments. The Program was proposed at the Olympic Committee of Slovenia and the World Olympians Association's grant helped the Slovenian National Olympians Association make athlete welfare its top priority by expanding its Olympians Tutoring Program. The Program involved Slovenian Olympians using their own personal knowledge and experience to help young athletes to plan for their futures beyond competitive sport (World Olympians Association 2016). Specific funds were thus assigned for national sports associated or sport societies, members of specific sport associations. The funds for Dual Career development are, based on the suggestions by the national sport federation, assigned by Slovenian Olympic Academy (Slovenska olimpijska akademija – SOA). The latter is working on the aim of developing and ensuring rights of the athletes, where special attention is paid to athletes' Dual Career, tutoring, distance learning, scholarships, health care and employment or specific funds for deserving athletes.
Some of the stakeholders in the development of Dual Career in Slovenia
Olympic committee of Slovenia (sl. Olimpijski komite Slovenije) – the main authority regarding elite athletes in Slovenia, leading several projects in the field of Dual Career.
Slovenian Olympians Club (sl. Klub slovenskih olimpijcev), a club joining former Slovenian Olympians is critical towards attitude to the retired athletes and aims to improve conditions for education and sport, addition to pensions for deserving athletes, aiding athletes towards employment in the field of sports as coaches and thus improving the employment possibilities.
Slovenian Olympic Academy (Slovenska olimpijska akademija –SOA), working on the aim of developing human resources and ensuring rights of the athletes, where special attention is paid to the athletes' dual career, tutoring, distance learning, scholarships, health care and employment or specific funds for deserving athletes.
Slovenian athlete trade union (sl. Slovenski sindikat športnikov) who strive for the rights of professional athletes.
Guardian of athletes' rights (sl. Varuh športnikovih pravic) – the institution was established in 2014 and aims to safeguard and educate athletes regarding their legal rights.
Erasmus & some other projects:
Gold in Education and Elite Sport (GEES), 2015-2016
Athletes Learning Entrepreneurship Project – Collaborative Partnerships, 2016-2017
Be a Winner In elite Sport and Employment before and after athletic Retirement (B-WISER), 2017-2018
ELIT-in – Collaborative Partnerships, 2018-2019
Duo-Eco – Collaborative Partnerships, 2018-2019
The "Athletes Friendly Education" certificate
To recognize the best practices of the Dual Career on national level Olympic Committee of Slovenia suggested the solution, which was named the "Athletes Friendly Education" certificate. The latter can be comparable with other certificates at the European level. The purpose of this certificate is to select and reward educational institutions (at all levels) offering suitable and personalized education of athletes in the way of comparative advantage. The main objective is the athlete's completion of high school and to facilitate his/her transition to the higher levels of education through partner institutions and network.
Sports scholarships
Special scholarships designed for young promising athletes which in the junior categories achieve top sports achievements, and despite the lack of time ensuring their sports obligations successfully interact with the educational obligations. Partners/co-financiers involved in the project are Ministry for Education, Science and Sport, Foundation for Sport and Olympic Committee of Slovenia. Each year the amount of scholarship depends on the available funds, the status of applicant (pupil, high school student, university student) and sport's and education achievements.
Employment of the elite athletes and coaches in public administration
In 1996 Ministry of Defense, Ministry of the Interior and Ministry of Finance signed the agreement on the recruitment of elite athletes and coaches which established the conditions for the employment of elite athletes and coaches in the Slovenian army, Police and Customs Administrations (Ministry of Finance). The document was amended in 2007 and 2013. In addition to the aforementioned ministries, the signatories of the agreement were also Ministry of Education, Science and Sport and the Olympic Committee of Slovenia. Currently there is 115 athletes employed by the government (70 at the army, 30 at the police and 15 at the customs). The number of athletes and coaches, the candidates for the jobs are usually greater than places available, therefore, the priority list of athletes and coaches was established. The basic condition for ranking athletes a priority list is performance or classification in international competitions at the highest level. The NOC of Slovenia is actively involved in the preparation and monitoring of the implementation of the agreement and on the criteria for recruiting.
II. The EU Guidelines in different languages: BG, GB, GR, HU, IT, RO, SK, SI & EU Minimum quality services
Thanks to the Erasmus+ Collaborative Partnership DC4AC e EU Dual Career Guidelines for Athletes are now available in the languages of some European countries, such as Bulgaria, Great Britain, Greece, Hungary, Italia, Romania, Slovakia and Slovenia. Here you can find these documents in the language of each country. We are also introducing you to a European study on the minimum quality standards for establishing a successful Dual Career system of elite student-athletes.
III. National Dual Career Guidelines in Sweden & Switzerland
Some countries like Sweden and Switzerland already have their own, nationally regulated Dual Career documents.
IV. Other important Dual Career studies & documents
The development of the Dual Career is still ongoing area. Important documents are being created and we are presenting some of them here.
Capranica, L, F. Guidotti (2016) Research for Cult Committee – Qualifications/Dual Careers In Sports, European Union.